Writer in Residence
English
---
The 2016 Carol Shields Writer-in-Residence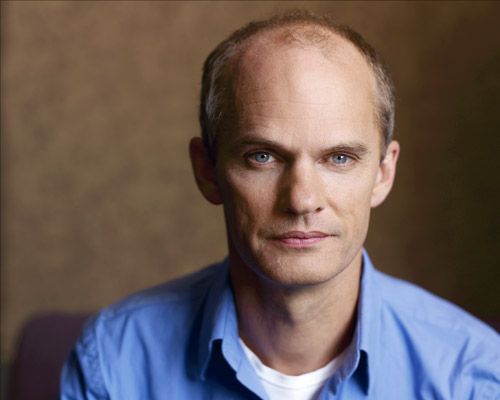 The Department of English and the Department of Theatre and Film at The University of Winnipeg are proud to announce that our Carol Shields Writer-in-Residence for 2016 will be award-winning Winnipeg playwright Rick Chafe.
Rick's Chafe's plays have been produced by theatre companies across Canada, including The National Arts Centre, The Great Canadian Theatre Company, Alberta Theatre Projects, Persephone Theatre, Prairie Theatre Exchange, The Royal Manitoba Theatre Centre, Theatre Projects Manitoba, and Shakespeare in the Ruins.   
His plays include The Secret Mask – a finalist for the Governor General's Award for Drama and winner of the first Chris Johnson Award for Best Play by a Manitoba Playwright. He is the author of Shakespeare's Dog, The Odyssey, Beowulf, Zac and Speth, and the musical Strike! (co-written with Danny Schur). Rick also writes for film and television.
We are excited to announce that Rick's newest play, Marriage: a Demolition in Two Acts, will premiere at Prairie Theatre Exchange in March 2016. 
This winter, Rick will have an office in the English department  (Winter term 2016) where writers and emerging writers in the community may meet with him for a free consultation about their writing. You may contact him by email at r.chafe@uwinnipeg.ca, after January 11th, 2016.
Please come to meet Rick at his inaugural reading at 1:00 p.m., on Thursday January 14th, 2016, in Room 2M70 at The University of Winnipeg.
And please join us for his Carol Shields Writer-in-Residence Distinguished Lecture at 7:00 p.m., Monday March 21st, at The University of Winnipeg's Asper Centre for Theatre and Film (400 Colony Street, entrance on Balmoral Street, facing the UW).
All events are free and open to the public.
The Carol Shields Writer-in-Residence Program at the University of Winnipeg was made possible by a generous donation from the Shields family. The program's name honours the memory of Carol Shields, Pulitzer-prize winning novelist and Chancellor of the University of Winnipeg from 1996 to 2000. At Convocations, our students and their families were privileged to hear her wise and beautifully-crafted addresses to the graduands. Carol was also a generous mentor to emerging writers, so this program is a fitting tribute to her. As former UW President Dr. Lloyd Axworthy has said, "Carol was enormously committed to cultivating young writers. Through the thoughtfulness and generosity that the Shields family has shown to the University, opportunities have been created for many more people and emerging writers to discover their creative voices." As we welcome Rick Chafe to campus, we are proud and grateful to be celebrating our eleventh year of the residency.
Past writers in this program include Margaret Sweatman, Sandra Birdsell, John Weier, Maria Campbell, David Bergen, Ivan Coyote, Debbie Paterson, Chandra Mayor and Jennifer Still. 
A Chat with 2013-14 Writer-in-Residence Chandra Mayor and 2012-13 Writer-in-Residence Gregory Scofield

Friends of Carol Shields Celebrate Writer in Residence Program
On November 22, 2012, the English Department, in collaboration with the University of Winnipeg Foundation, held a Reception for the Friends of Carol Shields Writer-in-Residence Program. Carol was so well-loved and had touched so many, the evening was a great success with over fifty guests making their way to Convocation Hall on the first snowy Winnipeg night of the season. Thank you to all who attended for sharing stories about Carol as well as plans for the future of the Residency.
If you would like to become a Friend of the Program by making a donation please click here.