University of Winnipeg Costs
2014-2015 Fee Information
---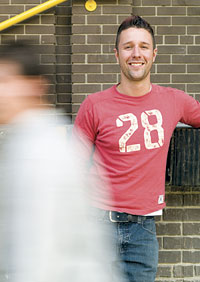 Undergraduate 2014 - 2015 Tuition Fees
Tuition and incidental fees for all undergraduate programs are listed on this website. 
For each student, fees are calculated automatically after the student has registered for their course(s) on the WebAdvisor online system.   To view your assessment, log in to WebAdvisor, go to "Financial Information" and click on "My Account."
The calculations are based on whether you are a regular or international student, which faculty you are enrolled in, and the specific courses chosen (some have lab or practicum fees).   In addition, all students are assessed incidental fees that support campus facilities and services as well as the Students Association. 
---
**New 2014/15 Changes to Late Fees & Course Changes for Undergraduate Students**
Starting with the Fall 2014 term, students adding courses during the ADD/DROP periods are no longer required to pay within 24 hours of registration.
Payments for all course changes are due the day following the ADD/DROP period (please see below for exact 2014/2015 dates) unless prior arrangements have been made (payment plans or a confirmed spot on the Deferral List for Student Loan recipients).
All accounts with an overdue balance will be charged a standardized Late Fee of $77.00 by the end of the ADD/DROP period.
Please continue to check your WebAdvisor account for any changes.
Payment Deadlines 2014/15
The payment deadlines for the 2014/15 academic year are:
September 3, 2014 - for all courses, beginning in September (Fall and Fall/Winter courses)
January 6, 2015 - for all courses beginning in January (Winter courses)
May 4, 2015 – for all courses of the Spring and Summer term, regardless of the start date
ADD/DROP periods 2014/15:
Fall 2014 and Fall/Winter 2014-2015 term: September 3 - 16, 2014
Payment deadline for course changes: September 17, 2014

Winter 2015 term: January 6 - 19, 2015
Payment deadline for course changes: January 20, 2015
Credit card payments:  These are no longer accepted when paying tuition fees in-person at Student Central. Students wanting to use Visa or Mastercard for tuition payments must make their payment through WebAdvisor and are subject to a per transaction convenience fee - see Payment Information.
Graduate 2014 - 2015 Tuition Fees
Graduate Studies fee information is available on the Graduate Studies Website.