University of Winnipeg Fee Information
2016-2017 Fee Information
---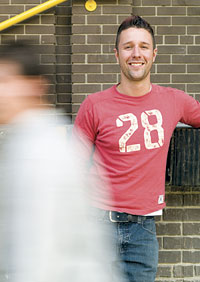 NEXT TUITION DEADLINE: JANUARY 4, 2017
U-PASS FOR WINTER: Charges will be added to full-time accounts from MID-NOVEMBER to MID-JANUARY.
NEW:  UWSA Transit U-PASS Fee (September 2016) *
 U-PASS is The City of Winnipeg Transit's newly introduced universal bus pass program.  It provides full-time students with unlimited transit access (September through April) for a fee of $130 per term.
The U-PASS charge will be applied to all full-time student accounts for each fall and winter term. The fee may not be applied concurrently with other fees, and may be applied to your account up to a week afterwards and no earlier than July 11, 2016.  Students should review their accounts prior to the payment deadline and during the add/drop full refund period to ensure their balances are paid each term.
The U-PASS fee is mandatory and was approved by a student union referendum in the fall of 2014.  Please visit the UWSA's website for additional details. 
 *Subject to execution of the Transit U-PASS Agreement between the City of Winnipeg, UWSA and the University.
Undergraduate 2016 - 2017 Tuition Fees
Tuition and incidental fees for all undergraduate programs are listed on this website. 
For each student, fees are calculated automatically after the student has registered for their course(s) on the WebAdvisor online system.   To view your assessment, log in to WebAdvisor, go to "Financial Information" and click on "My Account."
The calculations are based on whether you are a regular or international student, which faculty you are enrolled in, and the specific courses chosen (some have lab or practicum fees).   In addition, all students are assessed incidental fees that support campus facilities and services as well as the Students Association. 
---
Payment Deadlines 2016/17
Fall, Fall/Winter and Winter courses: Payments for all course registered prior due the start of the term are to be paid by the posted tuition due date. Payment for course changes are due the day following the ADD/DROP period (please see below for exact 2016/2017 dates) unless prior arrangements have been made (i.e. - confirmed spot on the Deferral List for government student loan recipients, etc.)  Should you register after the end of the Add/Drop period, please submit your payment within 24 hours of registration.
FALL & FALL/WINTER
Tuition due date:  September 6, 2016 - for all courses, beginning in September (Fall and Fall/Winter courses)
Add/Drop Period Fall 2016 and Fall/Winter 2016/17 term:      September 6 - 19, 2016
Payment deadline for course changes:                                     September 20, 2016
WINTER
Tuition due date:  January 4, 2017 - for all courses beginning in January (Winter courses)
Add/Drop Period Winter 2017 term:                                          January 4 - 17, 2017
Payment deadline for course changes:                                    January 18, 2017
 SPRING
Tuition due date:  May 1, 2017 – for all courses of the Spring Term, regardless of the start date of the course
Add/Drop Period: Spring 2017 term: Add/Drop periods vary. Please consult the appropriate withdrawal schedule before registering or dropping classes.
Payment deadline for course changes:  If changes were made after the tuition deadline, please submit payment within 24 hours of registration.
For important information regarding fees and withdrawals click here:  Important Payment Information

NOTE: KEEP ALL YOUR CONTACT INFORMATION UP TO DATE!  All changes to mailing/email addresses and phone numbers can now be made on WebAdvisor or at Student Central. 
Graduate 2015 - 2016 Tuition Fees
Graduate Studies fee information is available on the Graduate Studies Website.