University of Winnipeg Fee Information
2015-2016 Fee Information
---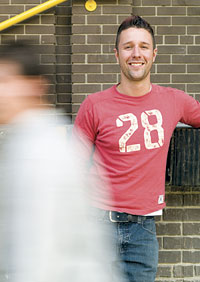 Undergraduate 2015 - 2016 Tuition Fees
Tuition and incidental fees for all undergraduate programs are listed on this website. 
For each student, fees are calculated automatically after the student has registered for their course(s) on the WebAdvisor online system.   To view your assessment, log in to WebAdvisor, go to "Financial Information" and click on "My Account."
The calculations are based on whether you are a regular or international student, which faculty you are enrolled in, and the specific courses chosen (some have lab or practicum fees).   In addition, all students are assessed incidental fees that support campus facilities and services as well as the Students Association. 
---
 For more details click here:  Payment Deadlines and ADD/DROP Periods  2015/16
NOTE: T2202a tax receipts for 2015 tuition fees will be posted on WebAdvisor by February 29, 2015.

NOTE: KEEP ALL YOUR CONTACT INFORMATION UP TO DATE!  All changes to mailing/email addresses and phone numbers can now be made on WebAdvisor or at Student Central. 
Graduate 2015 - 2016 Tuition Fees
Graduate Studies fee information is available on the Graduate Studies Website.